Back
Breach Report awaits you at the Digital Transformation EXPO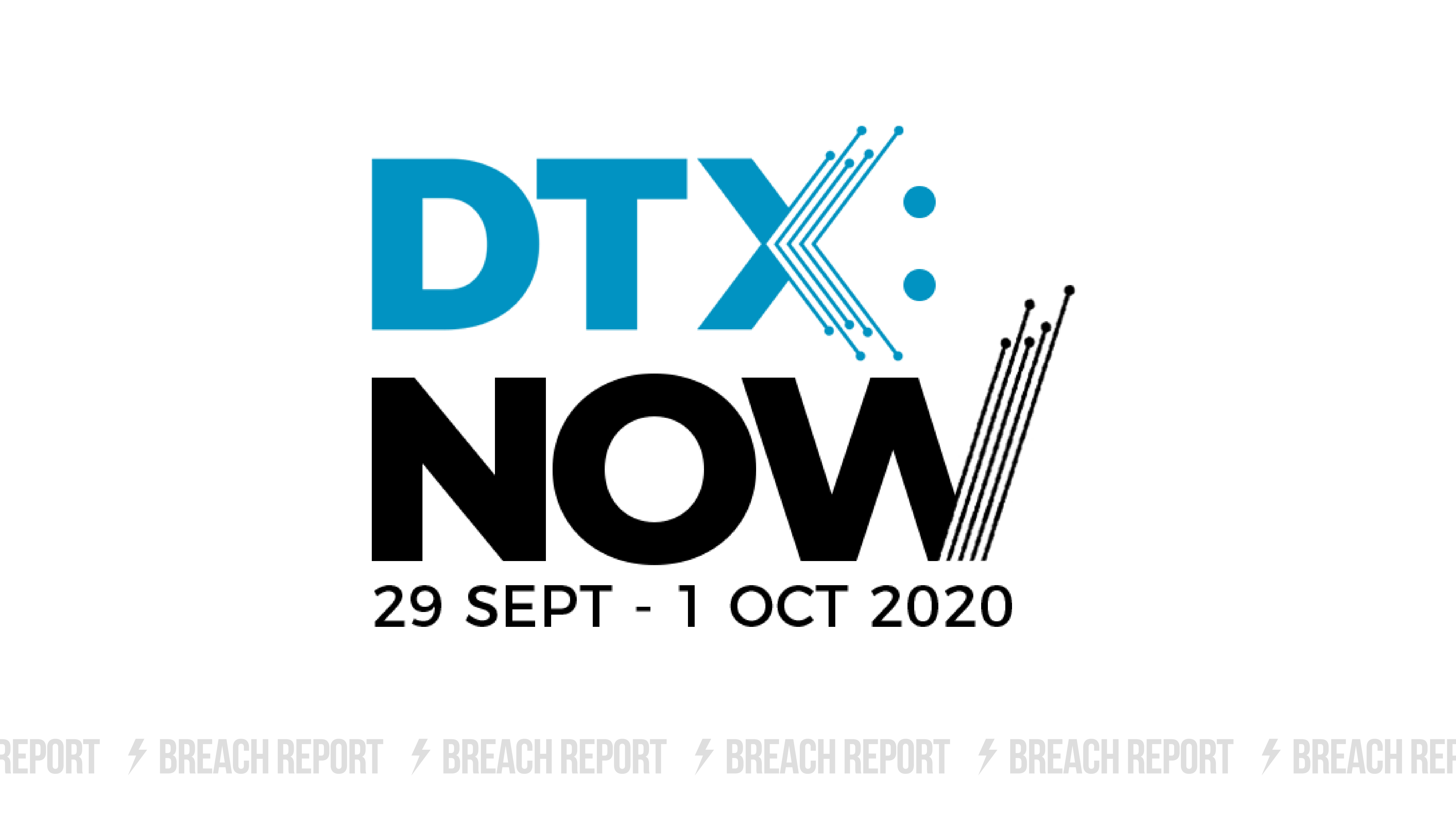 Breach Report, as a dedicated cyber security service with one of the largest databases of breached account and private data leaks states its mission to make the Internet a safer place. We are actively involved in informing the industry and private sector about the benefits of the Dark Web Monitoring service and prevention of data leakage.
We look forward to seeing everyone at the Digital Transformation EXPO on September 29-October 1, 2020, where Breach Report will take part as a Media Partner.
DTX: NOW is a virtual event run by the team at Digital Transformation EXPO. Taking place on 29 September - 1 October 2020, the event will address the key challenges and opportunities that have emerged throughout this year allowing your business to enhance productivity and advance businesses efficiency whilst reducing costs.
It will showcase the 'must-have' technology solutions (featuring the world's leading brands) enabling businesses to improve operational efficiency and make faster, better-informed business decisions, with a focus on the ones that your business needs right now – network infrastructure, cloud, cyber security and data analytics to name just a few.
As well as leading content from the likes of Nike, Facebook, Microsoft and Cisco, our virtual platform uses AI-powered matchmaking to ensure that you're able to make valuable connections and engage in the right discussions with the right people - just like at our live events!
And that's not all… to meet booming demand for smarter collaboration tools, you will also have access to UCX: NOW. UCX: NOW is built on three business needs: enabling the future of work; improving user experience through technology; modern technology for a modern workforce.
So join us on 29 September - 1 October 2020 by registering now!